Prototyping an interface
An introduction to the user experience design process.

---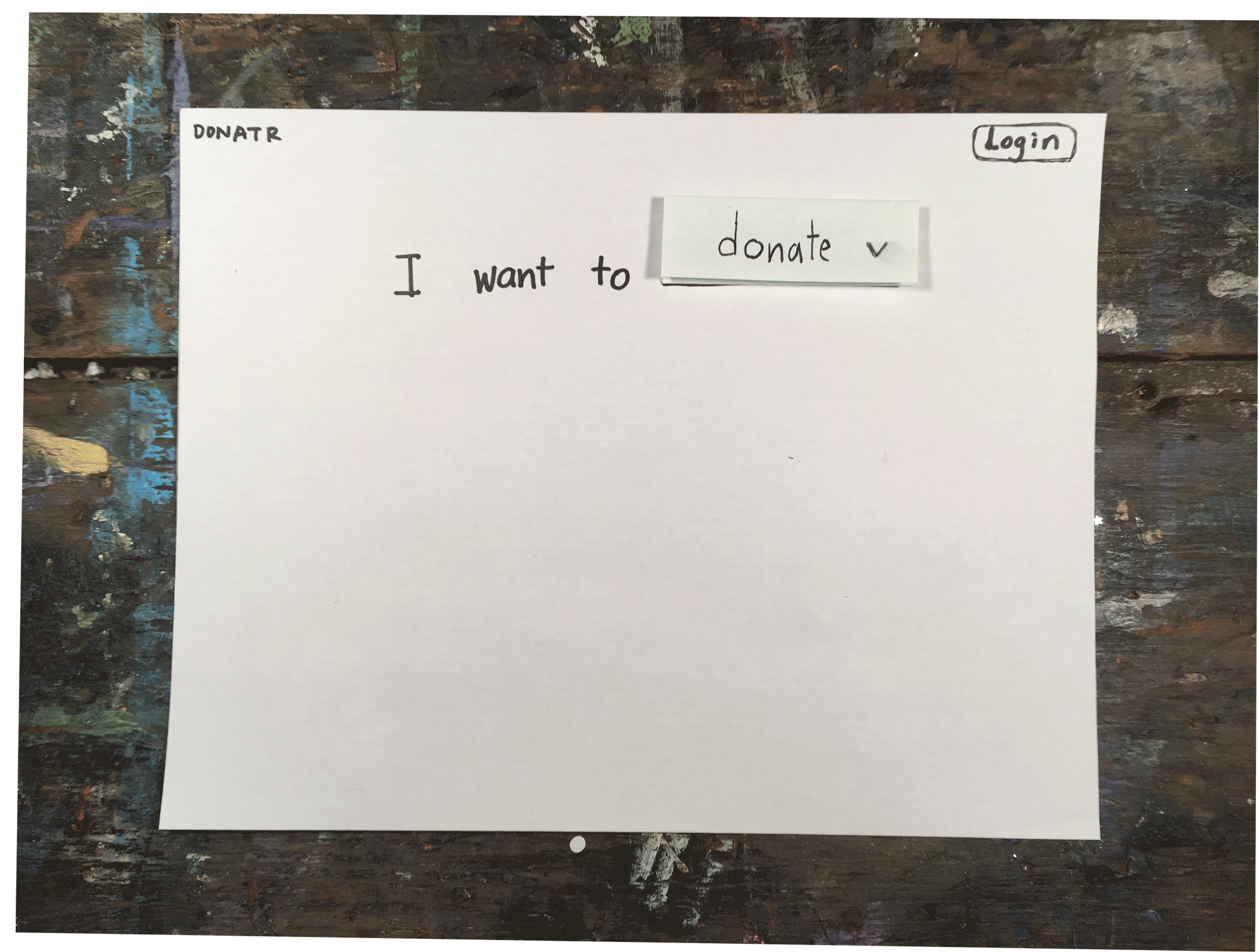 A paper prototype shows a hypothetical flow starting at the website homepage.

---
Challenge
My user experience design class was intended to guide students through the interface design process, from user research through ideation, interface wireframing, heuristic evaluations, cognitive walkthroughs, and usability testing. We were asked to find a user group and prototype an interface that would address a need in their lives. My team sought to make the process of donating goods easier for donors and organizations.



Objective
Develop an interface that eases the process of donating goods to local organizations.


Research approach
We conducted interviews with people who donate things and people who work for organizations that accept donations (Goodwill, Habitat for Humanity ReStore, animal shelters, etc.).



Key insight
Donors were unsure of what goods donation centers accepted, and consequently, donation centers would receive goods they could not accept and were then responsible for disposing of those goods.



Design approach
To address this lack of effective communication, we developed an interface that broadcasted the needs of the donation centers in one central database.


Pivot
As we further developed user personas we saw there was a second need: the process of donating things needed to be generally easier.

We pivoted our design concept to a platform that would allow users to find local donation centers, learn more about the centers and their causes, and then to schedule donation pick-ups by both donation center employees and volunteer drivers.

We decided our project would most logically exist not as a mobile app, but as a website most frequently accessed on a mobile device.


Prototype evaluation
We simultaneously developed multiple interfaces, then evaluated each using heuristics, cognitive walkthroughs, and usability tests. We eventually selected one concept to continue prototyping.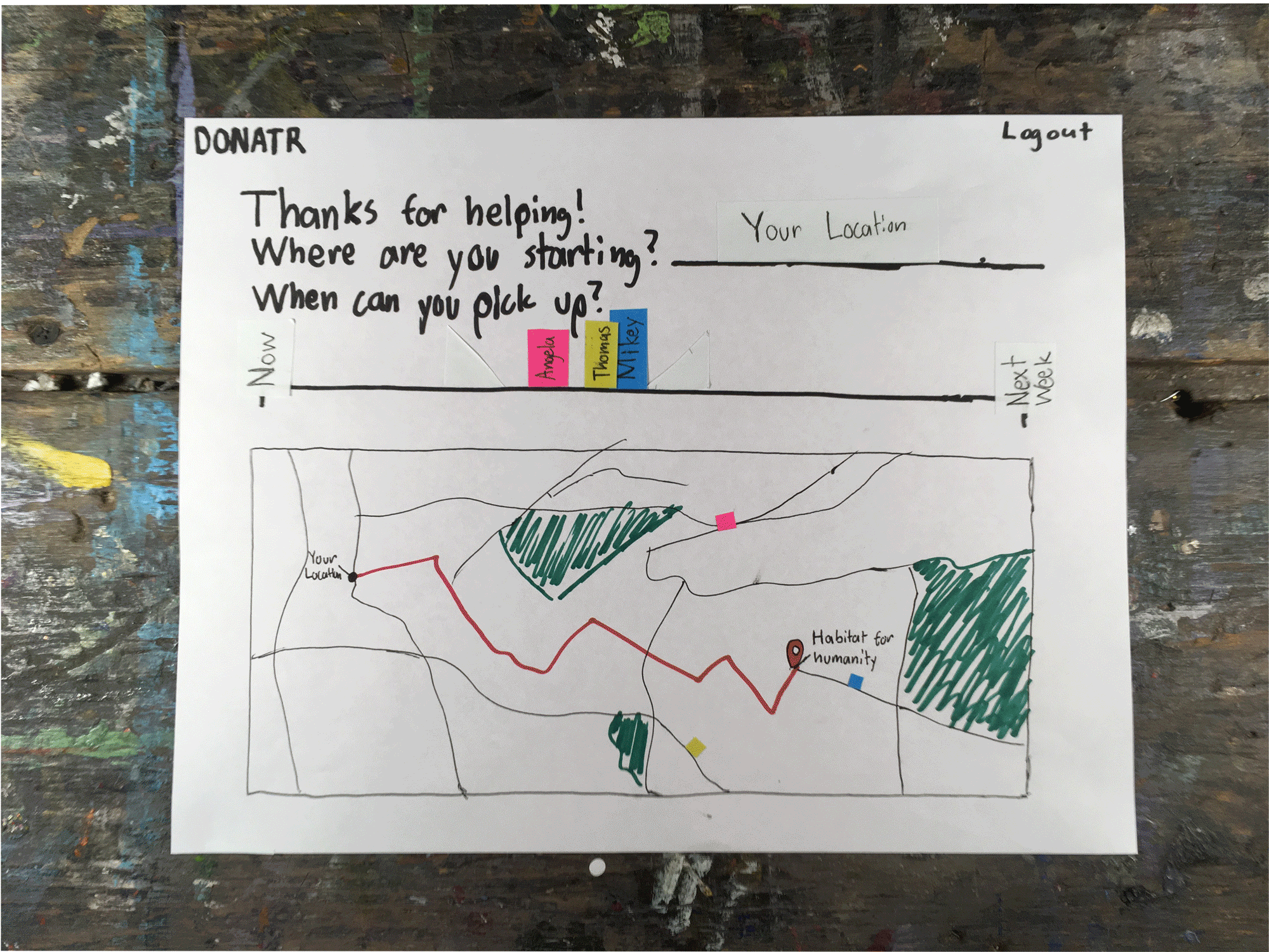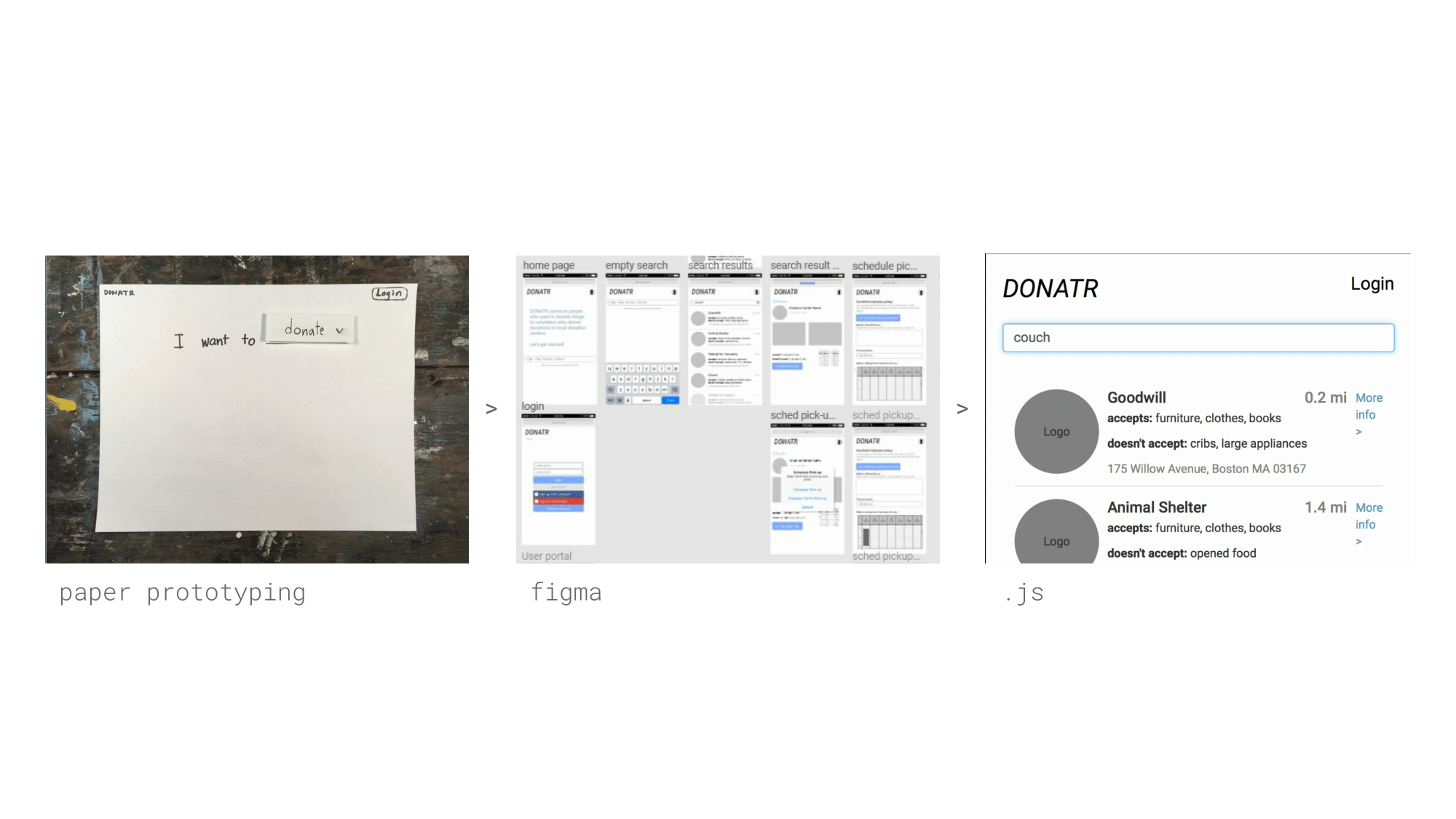 Learning new tools
Each prototyping tool we worked with had limitations: things that were difficult to visualize in a paper prototype or Figma prototype might be more effectively conveyed in our HTML/CSS/JS prototype, or vice versa.

I learned that the limitations of our prototyping tools influenced what we presented in each prototype, and in turn how our users experienced the prototypes in testing.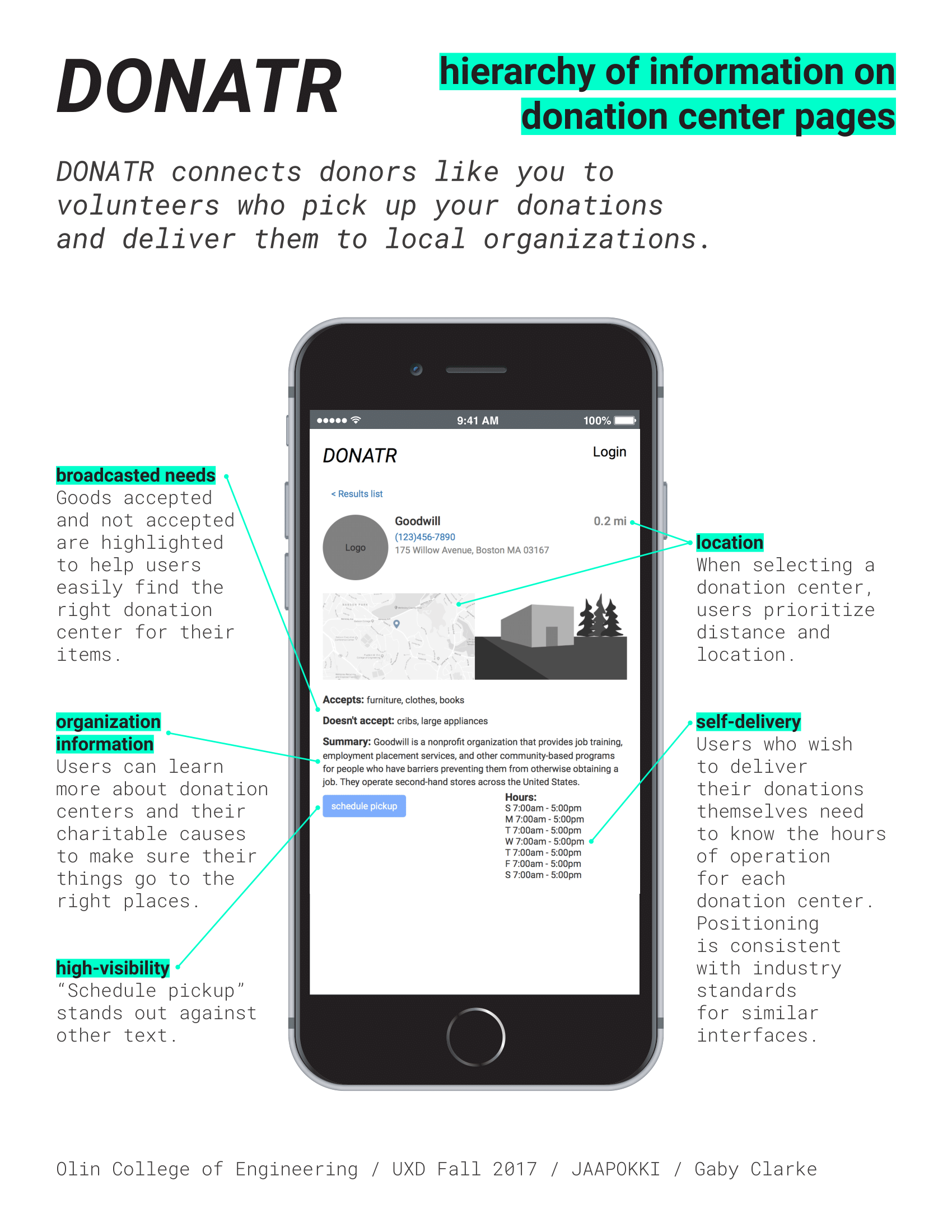 Refining our designs
We simplified our designs and tried to make our interaction flows simpler and more intuitive. We thought critically about the hierarchy of information on each view.


Result
The end result was a Javascript prototype for aweb platform facilitating collaborative donation, Donatr. The interface was intended to save donors time and energy, and makes donating goods to local centers a more accessible practice.


---