Designing an exhibit on assistive and adaptive technologies
---
Sara Hendren at the exhibit featuring works from the adaptation + ability lab with the White house in the background.

---
Challenge
In September 2016, Olin College of Engineering professor Sara Hendren was invited to exhibit works from her lab, the
adaptation + ability group
, at South by South Lawn Festival at the White House. Hosted by President Obama and inspired by South by Southwest, South by South Lawn (SXSL) brought together over 2000 innovators, organizers, and changemakers in the social justice sphere to share ideas. Sara needed a way to share her lab's work with festival attendees that invited folks to think about adaptation and accessibility in their own lives.
Objective
Design, fabricate, and install an educational exhibit about ability, adaptation, and acessibility for SXSL.


Requirements
The exhibit needed to showcase multiple projects from the lab and welcome interaction from all sides.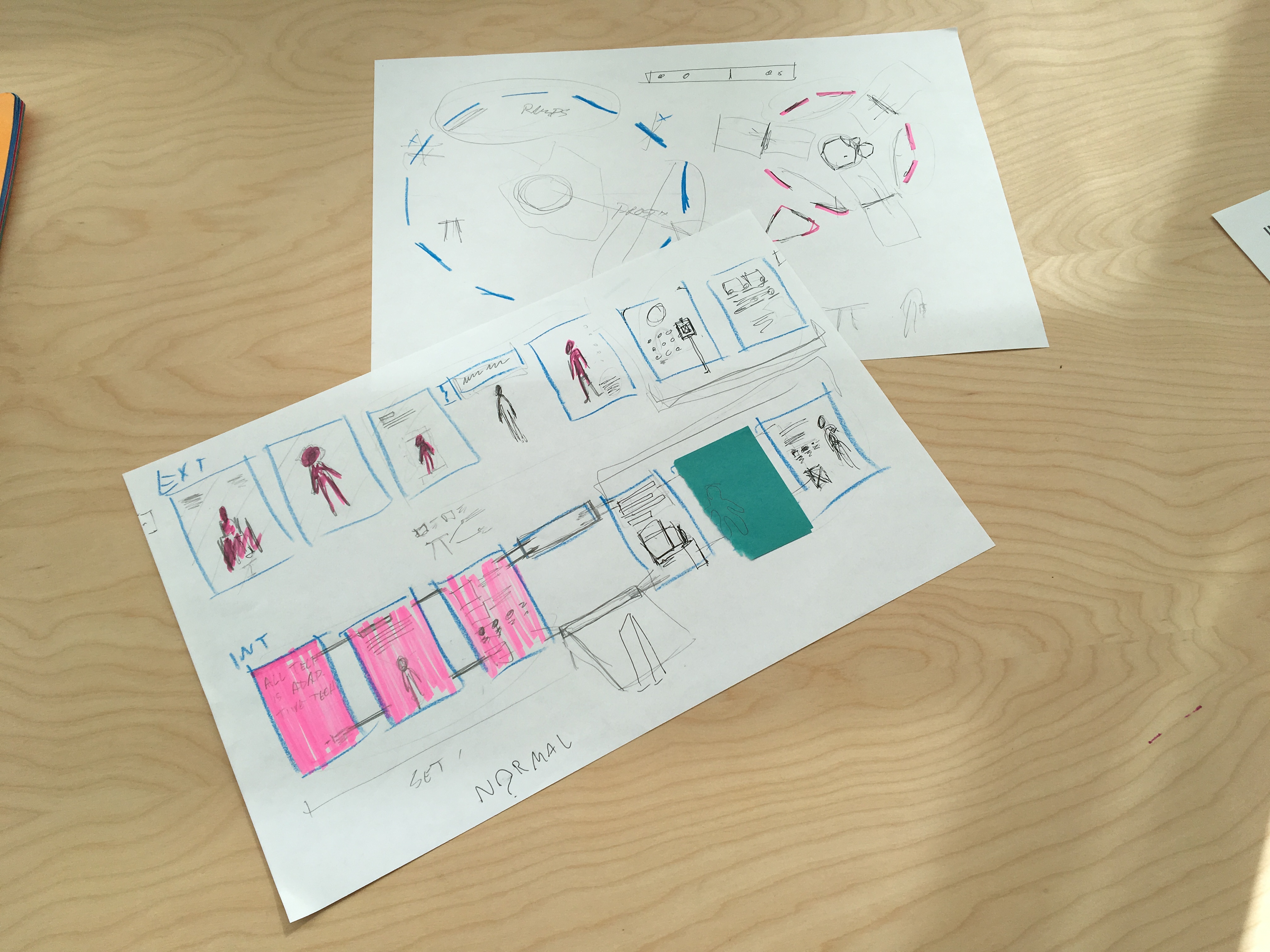 Sketches for the booth at various levels of fidelity.



Design
We mocked up multi-paneled booths, and settled on a 6-paneled nonagon form that featured 6 different projects and required some adaptive technology (Sara's ramps for single-step storefronts) in order to access the exhibit.

The panels showed the making of different assistive and adaptive technologies for individual users, and displayed prototypes and process photos and videos via a mounted screen.


The interior panels highlighted the making of three different projects from the lab, and featured mounted screens that played process videos.



Fabrication
We fabricated the booth entirely on-campus with a little help from our Machine Shop instructors. We CNC-routed the wood panels, and then finished and painted them. We bent steel into brackets to connect the panels.
Installation
We shipped the booth to DC in a custom crate, then unpacked and assembled the booth on the White House Lawn the day before the event. We touched up damages to the paint work incurred during travel, applied final vinyl graphics, and installed screens on the panels.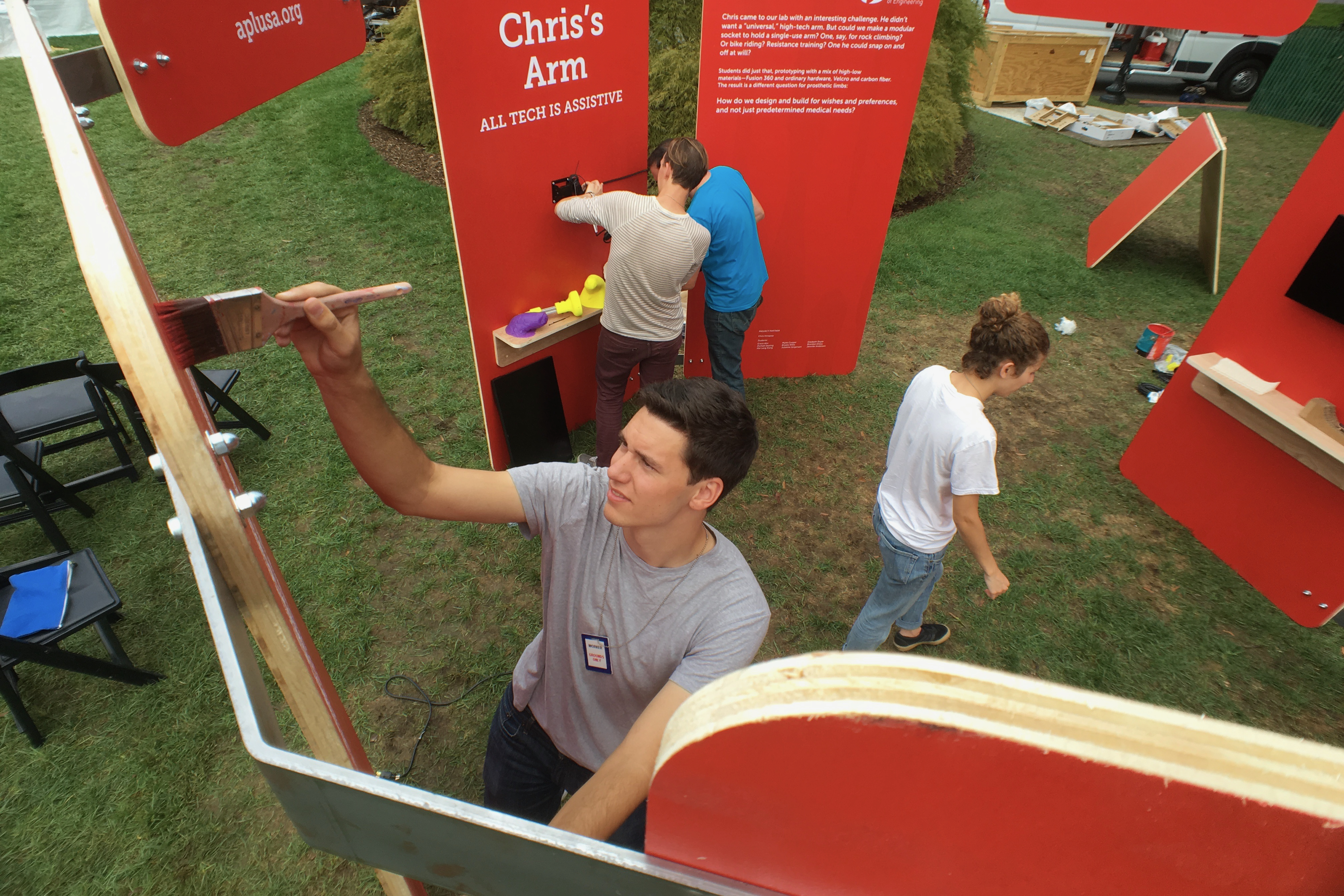 The booth could be entered from three openings, and featured contents both inside and outside.


Presentation
We walked festival attendees through the exhibit and met some cool folks along the way, including Valerie Jarret, a Senior Advisor to President Obama, and the White House accessibility coordinator, Maria Town.


---