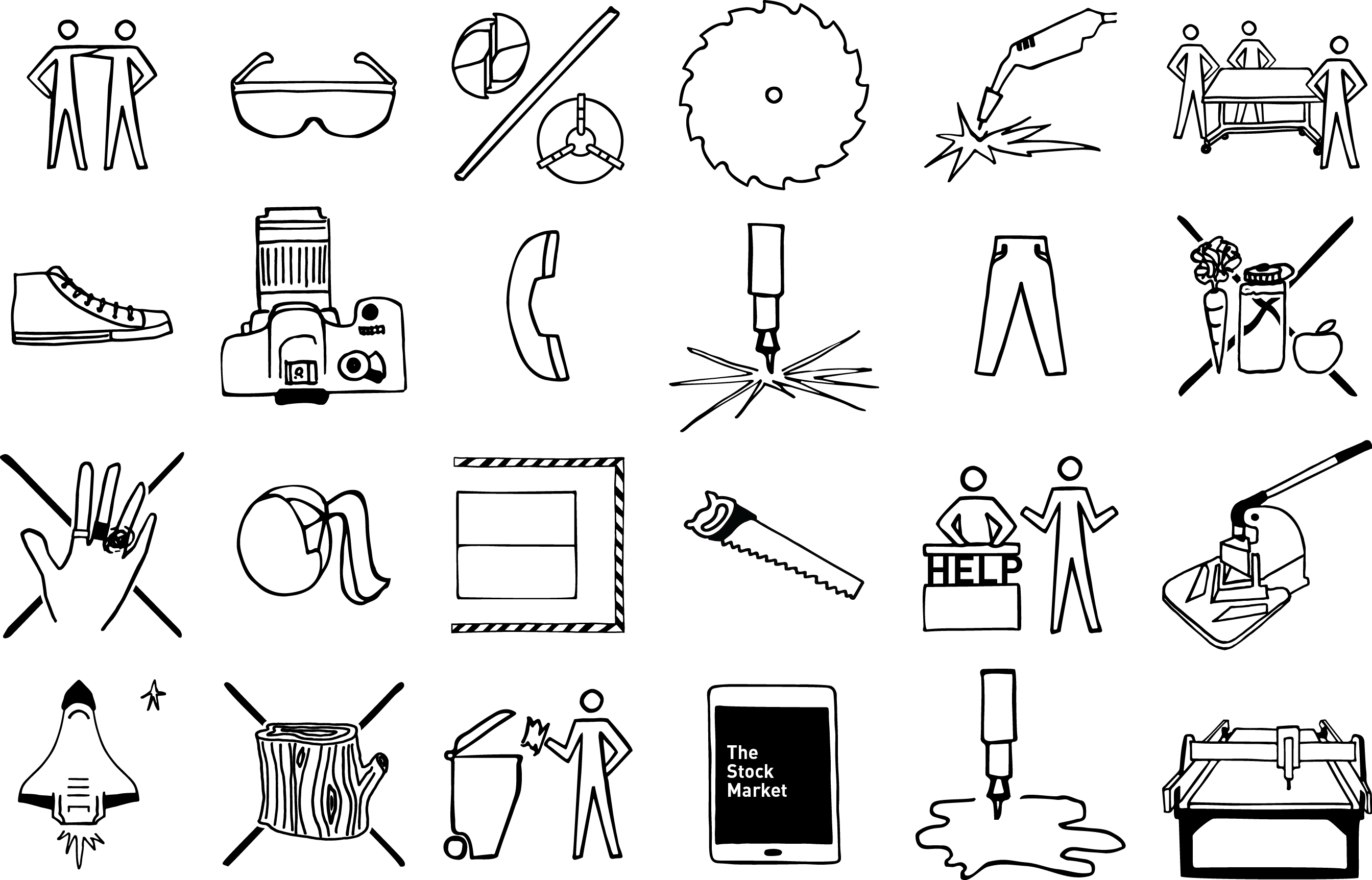 Environments Workshop: The Machine Shop
Keywords
systems
,
environment and experience design
,
graphic and communication design
,
fabrication
Our team aimed to
make the Olin Machine Shop a more accessible space to the community
. The Shop was created to support our mechanical engineering program, but was not as open to student involvement or integrated into the curriculum as thoroughly as desired. We made material stock and hardware available to students through academic funding, improved displays of machine capabilities, made Shop staff and student workers more visible, and opened lines of sight into the shop.
Highlighting people & capabilities
In response to outdated display cases for the shop and non-mechanical engineering students' hesitancy to participate in shop activities, the new entrance to the machine shop showcases tool capabilities (everything was fabricated using tools in the shop) and machine shop staff and student instructors. The display emphasizes the availability of the shop's resources.
Finding (temporary) space
Space on Olin's small campus is a valuable resource. Work from the machine shop was already spilling out into the hallway, so we formalized that overflow via modular work pods, complete with moveable whiteboards and storage racks. Everything in the hallway can be nested together and tucked away when the space is used for events.
Designing a brand
As part of the project, I designed a set of icons for use throughout the space. The initial plan for this set of icons was to craft our own versions of the serious icons commonly used for safety signage, but we soon realized that the shop culture lacked levity, and its seriousness deterred non-mechanical engineering students from becoming involved in shop activities. We instead opted for a friendlier set of icons derived from the concept sketches I had made, and expanded the set of icons as we worked.
Creating clarity
Though all entrances to the shop have glass doors, redundant safety signage cluttered lines of sight into the shop, making the environment not only uninviting but unsafe. We moved more cohesive safety signage to walls adjacent to doors, opening lines of sight and increasing accessibility to the shop.